Minimalism in its various forms continued to dominate the fashion industry throughout the late 90s, but the new millennium marked a shift in interest. Designers such as Tom Ford for Gucci and Donatella Versace resumed their place at the top of the fashion food chain as society became more and more obsessed with celebrity culture and excess in general. The main form of advertisement for designers was the red carpet, and celebrities were determined to flash the flesh and flaunt their wealth. Minimalism was shunned in favour of an over-the-top aesthetic, and high-fashion became more sexualised and more extravagant. It was not until the later half of the decade that designers such as Marc Jacobs and Roland Mouret brought focus back to a streamlined silhouette, and it is arguable that minimalism was brought back into the mainstream thanks to the focus of one woman, Phoebe Philo.
Jumpsuit by Céline, editorial for Vogue
In 2009 Philo was appointed as creative director of luxury French fashion house Céline, and from that point onwards the label went from strength to strength. Working with iconic photographers such as Juergen Teller, Philo managed to completely redress the brand's aesthetic and target a new audience - the twenty-something businesswoman. The new aesthetic was steeped in minimalism - from the muted colours to the simple silhouettes, the look was effortlessly stylish and instantly desirable.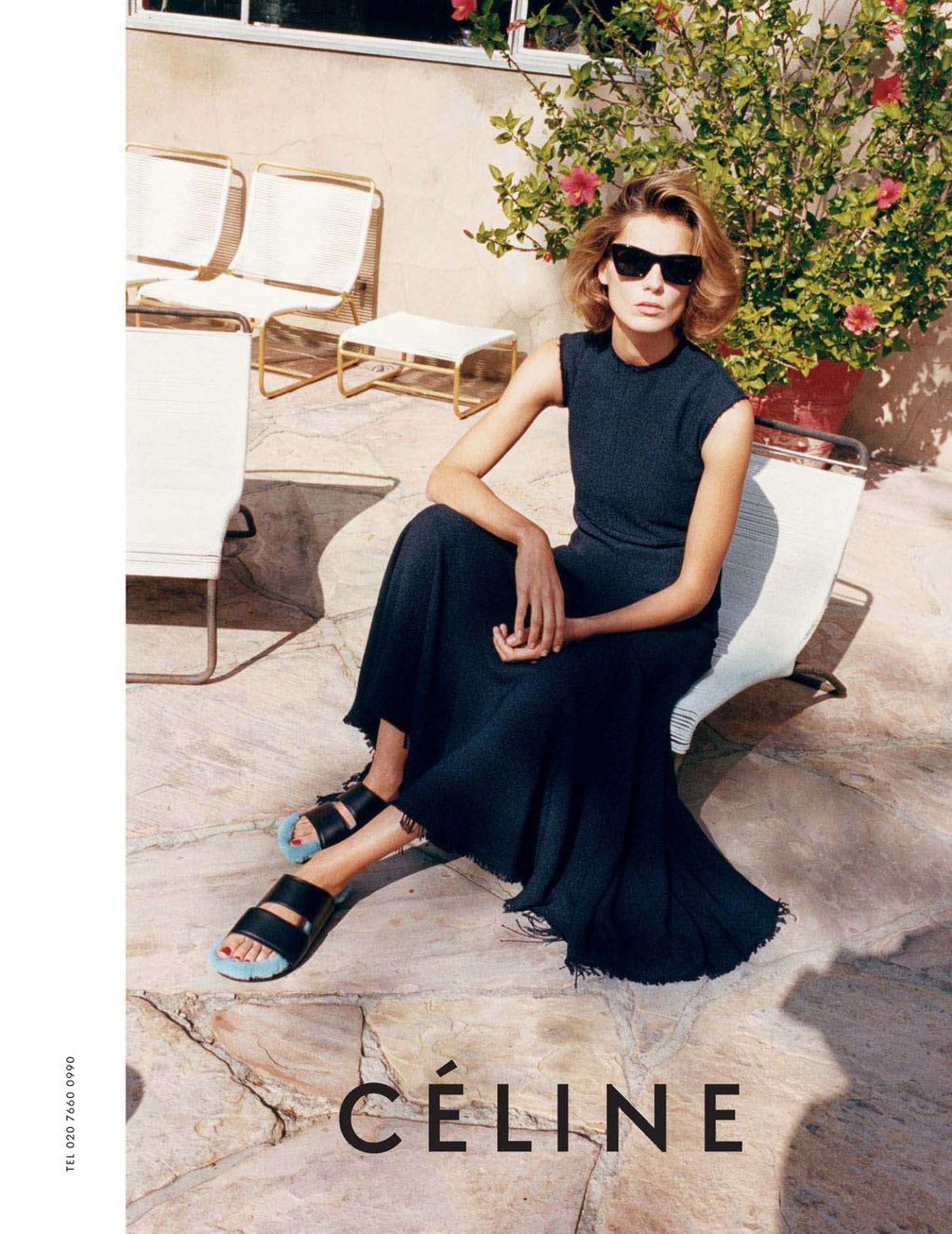 S/S 2013 Campaign
Perhaps the most iconic piece of Philo's career was a simple camel-coloured coat which sparked one of the biggest trends of the season. There were several variations of the staple piece - from an oversized double-breasted version through to a sharp tailored blazer, the coats looked incredible and presented an enormous range of styling possibilities. Céline became the most talked about show of the season , and was essentially responsible for re-introducing minimalism as a chic and simple way to approach fashion. It also proved that the look was once again commercially viable - in the midst of a recession, people wanted to invest in luxury products that weren't attached to any kind of trend, and Céline's camel coat was the perfect example of this.
The coveted camel coat
The brand has continued its success as Philo has proven herself able to constantly evolve her aesthetic. Recent collections have shown diversity in her vision, as we see new materials such as leather, shearling and fur introduced into the looks - however, the focus is always on a minimal, polished aesthetic. Design features are kept to a minimum - a frayed hemline on a maxi dress, for example, or a sleek racing stripe on the side of a wide-leg trouser add interest without breaking the house codes of turning to bold prints or clashing patterns to make an impact. Philo has, without a doubt, succeeded in taking minimalism away from its avant-garde beginnings and redefining it as something that is accessible, bankable and, most importantly, chic.
Campaign - S/S 2013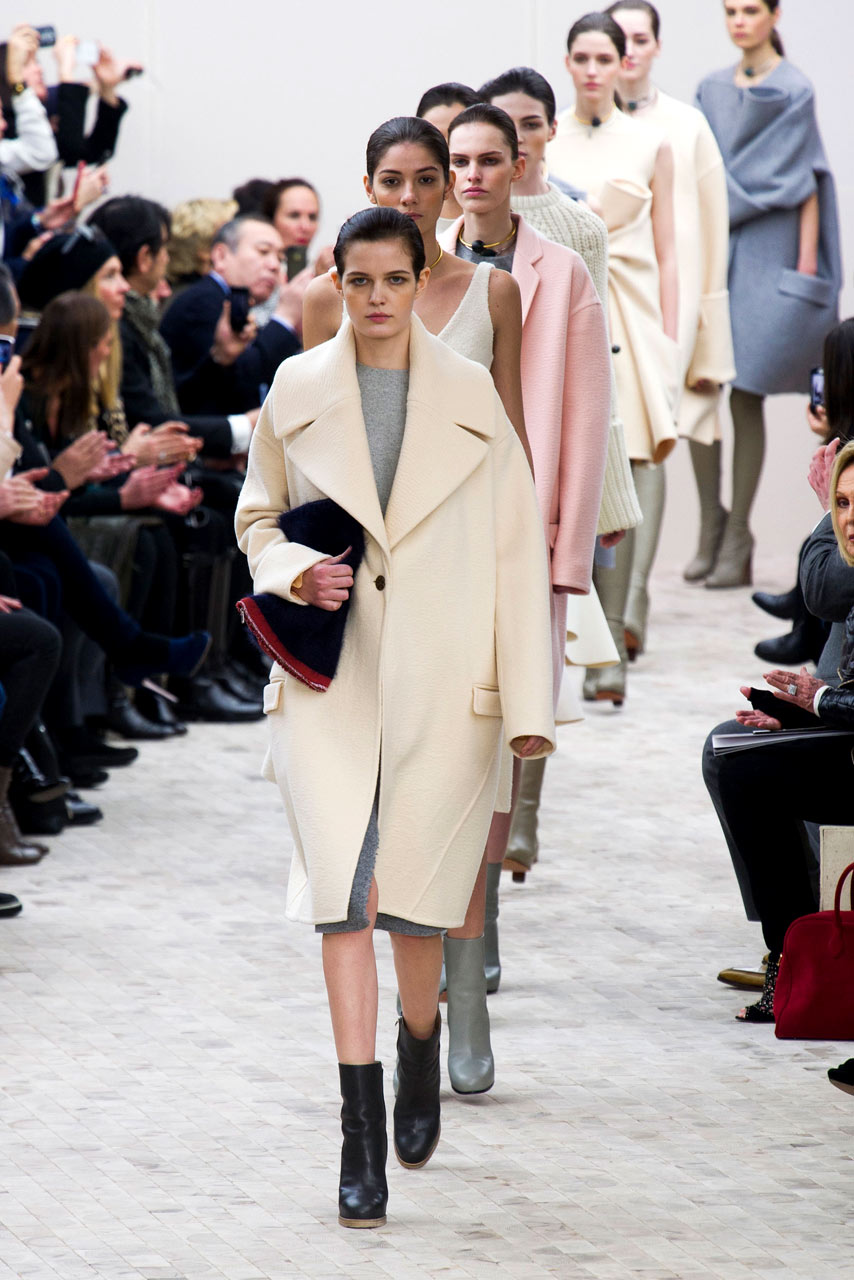 Runway finale - A/W 2013